Circus Kaput offers several effective programs to educate, entertain and raise funds for elementary and middle schools in St. Louis and beyond.
When you book one of our educational assemblies you are guaranteed to get a clean, safe, fun and amazing show that is educationally significant!
Not only do we have great educational assemblies with themes such as STEM, Literacy, Fitness and Character Ed. We also offer workshops, fundraisers and "Just for fun" magic, circus, and juggling shows!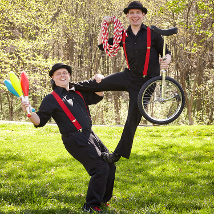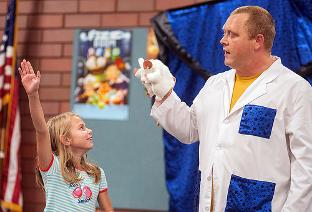 FUN FACT:

"Laughing Leads to Learning! Research suggests that humor produces psychological and physiological benefits that help students learn."