Circus Kaput offers several effective programs to educate, entertain and raise funds for elementary and middle schools in St. Louis and beyond.
When you book one of our educational assemblies you are guaranteed to get a clean, safe, fun and amazing show that is educationally significant!
Not only do we have great educational assemblies with themes such as STEM, Literacy, Fitness and Character Ed. We also offer workshops, fundraisers and "Just for fun" magic, circus, and juggling shows!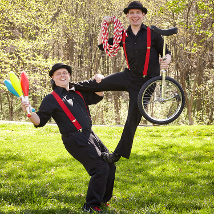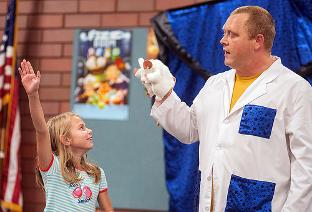 FUN FACT:

"Laughing Leads to Learning! Research suggests that humor produces psychological and physiological benefits that help students learn."
Circus Kaput's Events Are Exciting And Entertaining. Bring Even More Fun To Your Event With Our Other Entertainment Options Like Juggling, Comedy Hypnosis, Face Painting, Sideshow, And Magic. We Are Sure You Will Agree, Circus Kaput Does Great Events In Missouri And Illinois.
© 2017 CIRCUS KAPUT
This web site is maintained by Circus Kaput to provide information about Circus Kaput(CK) booking services and to provide links to sites of independent CK subsidiaries that provide variety entertainment services in the USA.
Circus Kaput is based in St. Louis, Missouri