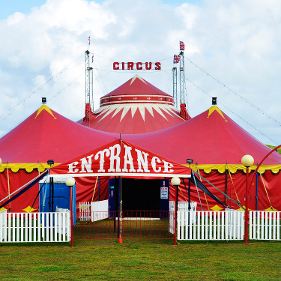 THE SCIENCE OF CIRCUS

Students observe gravity's constant acceleration through bowling ball juggling, gyroscopic stability through plate spinning, centripetal force with cowboy lariats, center

of

balance atop a rolla bolla board, inertia with a classic tablecloth pull, rotation around center

of

mass is demonstrated with juggling clubs and Chinese flower sticks, balancing tips are generated using the scientific method, archaeology is tapped to discover the origins

of

juggling 4,000 years ago, add even more tricks, volunteers, the irresistible force

of

levity and Oh My Gosh Josh and you'll see why

Science

Circus

is a hit with teachers and kids!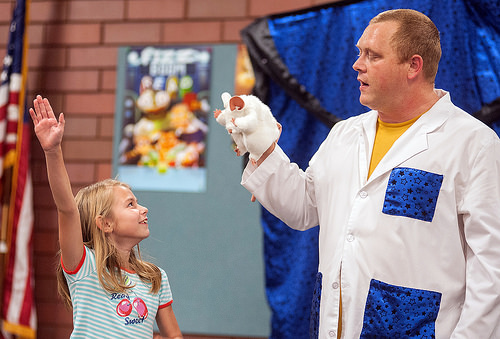 THE SCIENCE OF MAGIC

Can you discover the sneaky scientific secrets behind surprising magic illusions? This show will challenge the audience to think creatively like both a scientist and a magician.

The show also encourages inquiry and critical thinking, using magic tricks to inspire students' imaginative engagement with scientific ideas. Explore invisibility, "superstrength", levitation, and mind reading, and find out what they do (or don't) have to do with real science. Is seeing really perceiving?

During this interactive session of mind games and sensory deception you will learn how a combination of psychology and magic can create real life wizards!
Book A STEM Show Today
314-803-2503
Ginger@circuskaput.com
© 2018 CIRCUS KAPUT
This web site is maintained by Circus Kaput to provide information about Circus Kaput(CK) booking services and to provide links to sites of independent CK subsidiaries that provide variety entertainment services in the USA.
Circus Kaput is based in St. Louis, Missouri

SITEMAP