A fool of all trades!
The Oh My Gosh Josh show is perfect for all audiences. Classic comedy paired with amazing stunts makes his shows a rare treat. Audience participation is part of the fun, along with Josh's special brand of silly humor and charm.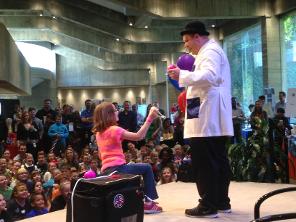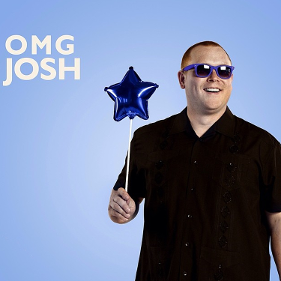 In addition to being an exceptional physical comedian, Josh is an accomplished magician, juggler, hypnotist, sideshow performer and acrobat. He has performed in 42 states, for thousands of people in many diverse venues, including the Smithsonian Museum in Washington DC! Josh's unique brand of comedy and surprising tricks will delight audiences and make memories of your event last a lifetime. And Oh My Gosh Josh picks volunteers to help him with his show, so don't be surprised if you or your friend ends up on stage!
© 2018 CIRCUS KAPUT
This web site is maintained by Circus Kaput to provide information about Circus Kaput(CK) booking services and to provide links to sites of independent CK subsidiaries that provide variety entertainment services in the USA.
Circus Kaput is based in St. Louis, Missouri

314-803-2503
info@circuskaput.com www.
circuskaput.com
SITEMAP