See this year's offerings by clicking here! Also ask about 'The Reading Circus', 'The Pirates of Reading Island' and the 'Create Your Own Adventure' shows! These shows have been performed nationwide, are hilarious and fun. Plus they are guaranteed to get kids reading!!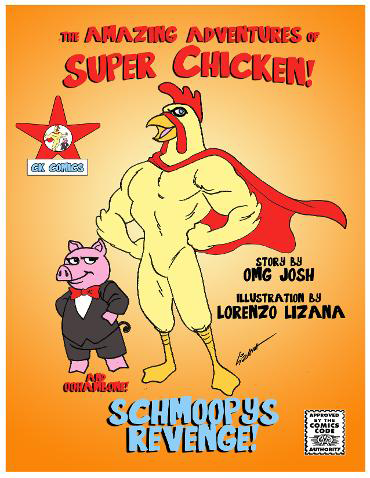 Join Oh My Gosh Josh as his chicken supper turns SUPER! See the wondrous feats of this fantastic fowl who foils the plots of evildoers! Marvel at his transformation from everyman Carl the Chicken into.... SUPER CHICKEN! Audience members will take part in this hero's story as he recounts his escape from danger at the hands of the rotten Count Schmoopy! Patrons are encouraged to come dressed as their favorite super hero as we unmask a truly amazing adventure! This comical, magic and circus stunt filled tale will have books flying off the shelf like a chicken with a cape!
Themes:

Literacy, Science, Honesty

© 2018 CIRCUS KAPUT
This web site is maintained by Circus Kaput to provide information about Circus Kaput(CK) booking services and to provide links to sites of independent CK subsidiaries that provide variety entertainment services in the USA.
Circus Kaput is based in St. Louis, Missouri

SITEMAP