CIRCUS KAPUT
SUMMER TOUR 2020!
Three hilarious takes on classic fairy tales!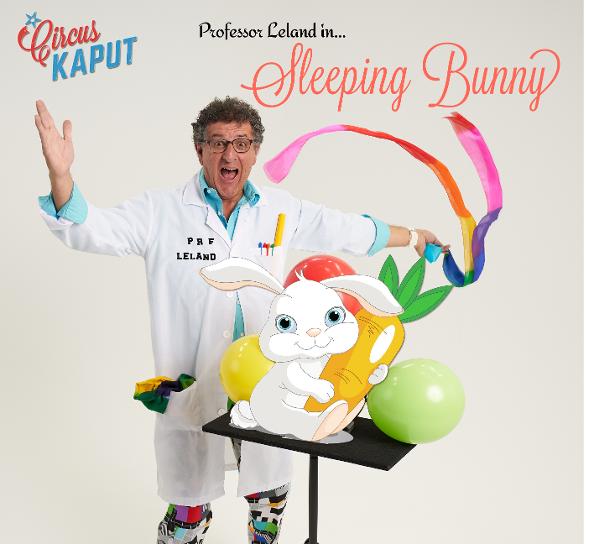 SLEEPING BUNNY
Starring Prof. Leland and Mr. Whiskers
Who in the world would put the charming Prince Funny Bunny in a sleeping spell? It was the mischievous Chef Silly Pants and his sleepy creepy carrots! With Prince Funny Bunny asleep, the chef can rule the land! It's a magic trick filled tale with a side of spaghetti and meatballs for breakfast! Join Professor Leland in the adventure as we try to undo the spell and stop Chef Silly Pants from causing more trouble and mayhem. We need you to free Prince Funny Bunny from his spell in this cuisine calamity!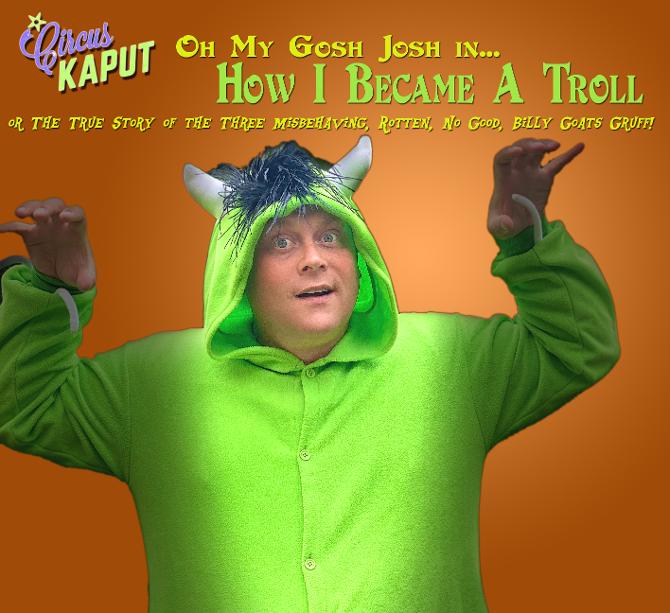 HOW I BECAME A TROLL!
or The True Story of The Three Misbehaving, Rotten, No Good, Billy Goats Gruff!
Starring Oh My Gosh Josh
Come hear the true story of the Three Billy Goats Gruff and how they turned Oh My Gosh Josh into a troll! The audience is in for hilarious adventure, circus tricks, goofy puppets and naughty goats in this magical retelling of a traditional tale. The three goats Scribe the bookworm, Scratch the hip hop goat and Scrapple the goat who eats anything, are up to mischief down at the old bridge. Of course, OMG Josh and his best friend Totally Normal Bob get mixed up in the mess. Help us untangle this silly billy story this summer!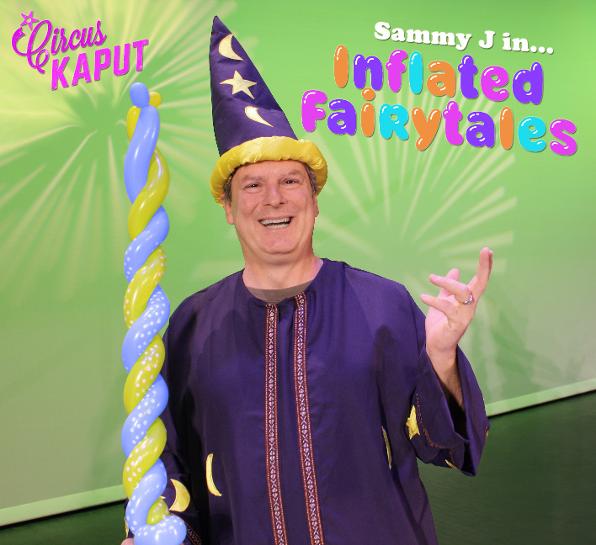 INFLATED FAIRYTALES
Starring Sammy J
Sammy J shares his inflated twist on fairytales with heroes, heroines, dragons and knights. Have your imagination ready as fantastic stories come to life with Sammy's amazing balloon creations and help from audience volunteers. You will help tell the tale of how the knight became brave, why the princess is royal, what caused the dragon to become evil. Spectators will guide the plot, craft the action and decide the fate of the many characters.
2020 PRICING
Standard Show Rates
1 or 2 Shows $300 each show

Block Booking (3 or more shows booked on one contract)
3-5 Shows $275 each show
6 or more shows $250 each show
A $50 surcharge may be applied for shows taking place outdoors. This is added to the base rate.
ADDITIONAL INFO:
Prices do not include travel.
An additional travel fee may apply for areas that are a greater driving distance than 30 minutes from the center of St. Louis County (Intersection of Highway 64/40 and Highway 270).
Overnight fee of $100 a night will apply to cover lodging
Our service area is Missouri and Southern/Central Illinois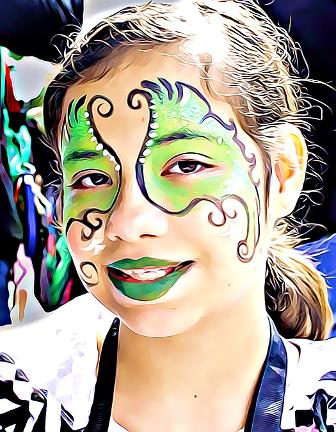 ADDITIONAL
OFFERINGS
2 hour minimum. Prices are per performer.
-Basic Balloon Twister - $85 per hour, 20-30 balloons per hour.
-Face Painters - $85 per hour, 15-20 faces per hour.
-Glitter Tattoos $125 per hour, 15-20
designs per hour. They last up to 5 days.
-Henna Tattoos $125 per hour, 12-15 designs per hour. They last up to 5 days.
-Caricaturists / Pen & Ink Artists - $125 per hour, 12-15 drawings per hour.
-Typewriter Poets -
Custom poems on demand
$125 per hour, 12-15 poems per hour
-Airbrush Tattoos - Colorful Fun Tattoos - Images airbrushed like unicorns, dragons, emojis etc - $125 per hour - 25-30 per hour
- Must have electricity. Lasts 5-7 Days
Circus Kaput's Events Are Exciting And Entertaining. Bring Even More Fun To Your Event With Our Other Entertainment Options Like Juggling, Comedy Hypnosis, Face Painting, Sideshow, And Magic. We Are Sure You Will Agree, Circus Kaput Does Great Events In Missouri And Illinois.
© 2019 CIRCUS KAPUT
This web site is maintained by Circus Kaput to provide information about Circus Kaput(CK) booking services and to provide links to sites of independent CK subsidiaries that provide variety entertainment services in the USA.
Circus Kaput is based in St. Louis, Missouri
SITEMAP