The Brothers Kapunik:
Get A Move On!
Fitness has never been so fun!
The Brothers Kaputnik get kids excited about moving with their awesome circus skills and audience participation. The message of this show is all about eating well and keeping fit! The stars of this show are old-time circus teeterboard stars. If you haven't seen teeterboard, you are in for a treat! It looks like a see-saw – but watch out for amazing tricks that can't be done on a playground! The Kaputniks will amaze you with their juggling and circus stunts! The brothers will even pick volunteers from the audience to step up and help them.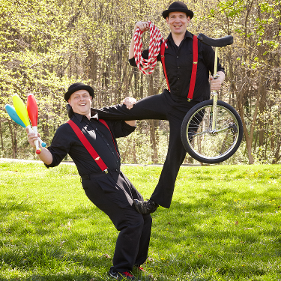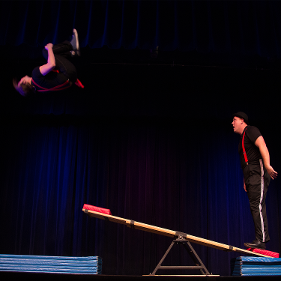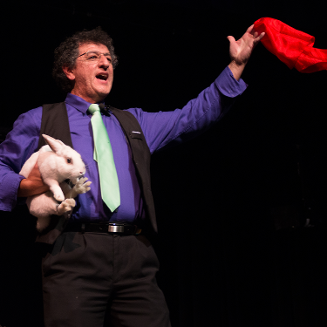 Professor's Leland Wide World of Sports and Magical Mayhem

Join us for a magical journey filled with hilarious mayhem as Prof Leland teaches you the benefits of sports. Learn how a simple jump rope will not only help your body but also improve your brain power. You'll learn about athletes who were able to achieve their goals through the games they love. This show is full of sports knowledge an anecdotes that will inspire children of all ages!

© 2018 CIRCUS KAPUT
This web site is maintained by Circus Kaput to provide information about Circus Kaput(CK) booking services and to provide links to sites of independent CK subsidiaries that provide variety entertainment services in the USA.
Circus Kaput is based in St. Louis, Missouri
SITEMAP