Welcome to the Circus Kaput Add-Ons Workshops page!
Here you will find information about our workshop offerings for Early Childhood Programs.
Please note: We are no longer booking these offerings as stand-alone services. These are now considered add-on services and can only be booked in addition to shows, face painting, balloon twisting and the like.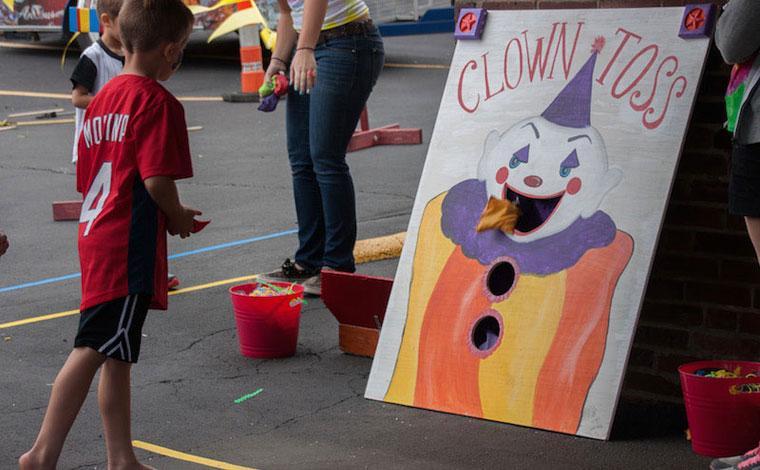 CARNIVAL GAMES
Carnival games help make any event interactive and fun for everyone. Circus Kaput has a wide selection of carnival type games that will bring out the competitive spirit in all ages.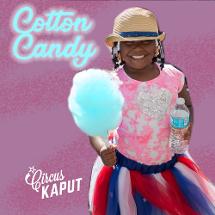 COTTON CANDY
Cotton candy is the go-to crowd pleaser when it comes to fun food features to have at an event. Whether it's the sweet treat itself or the experience of having your very own cone filled before your eyes, everyone is sure to enjoy a small taste of the favorite childhood treat.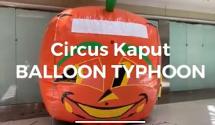 BALLOON TYPHOON
A giant inflatable pumpkin with balloons flying around that the kids can play with. Tons of wild and wonderful fun!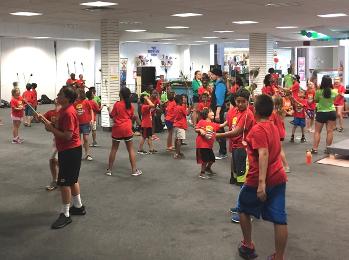 CIRCUS WORKSHOP
Includes 1 Circus Arts Instructor.
Participants will learn to spin a plate on a stick, learn basic juggling, walk on low height stilts, balance and twirl other circus props. Requires a minimum 50 foot by 50 foot area. Can be done inside or outside. It's helpful to have an 8 foot table to put some of the props up off the ground but not a requirement.
Over 50 children requires a staff helper from the camp

Structure: Informal. After the basics are shown, kids can move around and try different skills.
Maximum: 100 children at a time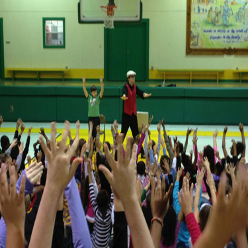 MAGIC WORKSHOP
Includes 1 Magic Instructor.
Kids learn magic tricks and illusions to amaze their family and friends. In addition to the secrets behind the magic, the instructor will coach in performance and presentation skills. Each participant will receive five small tricks to keep. Can be done inside or outside. Kids can be seated at tables or on the floor.
Structure: Class style format.
Maximum: 50 children at a time
CLOWNING WORKSHOP
Includes 1 Clowning Instructor.
Participants will learn about the history and purpose of clowns in different cultures. Every society has humor in the form of clowns or clown like characters, and kids are especially curious and love the chance to be silly. We will teach what makes something funny, physical comedy skills, and everyone will get to act out a clown skit with a partner. Every child will receive a red clown nose.

Structure: Class style format.
Maximum: 50 children
HULA HOOP WORKSHOP
Includes 1 Hula Hoop Instructor.
Get kids moving and find a new way to enjoy fitness! Participants will learn various hula hoop skills with guidance from an expert. Hooping is an excellent way to practice body coordination, gain range of motion, and develop gross motor skills.

Structure: Class style format.
Maximum: 30 children
This web site is maintained by Circus Kaput to provide information about Circus Kaput(CK) booking services and to provide links to sites of independent CK subsidiaries that provide variety entertainment services in the USA.
Circus Kaput is based in St. Louis, Missouri
SITEMAP